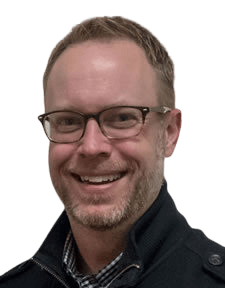 A5 announced and promoted Mr. PJ Alfrejd as Chief Financial Officer. This appointment is part of the company's mission to promote top-performing leaders and torchbearers of A5's vision, values, and culture to take the company to the next level.
A5's CEO Vinay Kruttiventi expressed confidence in Mr. Alfrejd, saying: "PJ has been instrumental for A5 in laying a foundation of strong financial analysis and controls, processes that helped us in fundraising and M&A integrations. I am honored to call PJ a true A5'er in every sense, who goes above and beyond. Looking forward to taking the company to the next level with him by my side".
Mr. Alfrejd would like to share that "Under Vinay Kruttiventi's leadership, A5 has moved quickly into new and exciting partnerships, acquisitions, and geographies.  It has been my pleasure to work with Vinay, and the rest of the team, on these strategic opportunities to grow A5 and I look forward to continuing that growth in 2020 and beyond!"
As the CFO, PJ is responsible for all things financial at A5. With over 20 years of experience in financial leadership positions, PJ has worn all the hats required of a growing tech business. His extensive knowledge of the consulting industry, experience with M&A, and strength in operational finance is another catalyst to take A5 to the next level in its growth trajectory. PJ is a CPA with a BS in Accounting from the University of Illinois, Urbana-Champaign, and has held various finance leadership positions at Exodus/Savvis (acquired by Centurylink), Neohapsis (acquired by Cisco), and mFoundry (acquired by FIS).