Salesforce Marketing Cloud
Elevate your customer experiences to the next level with Salesforce Marketing Cloud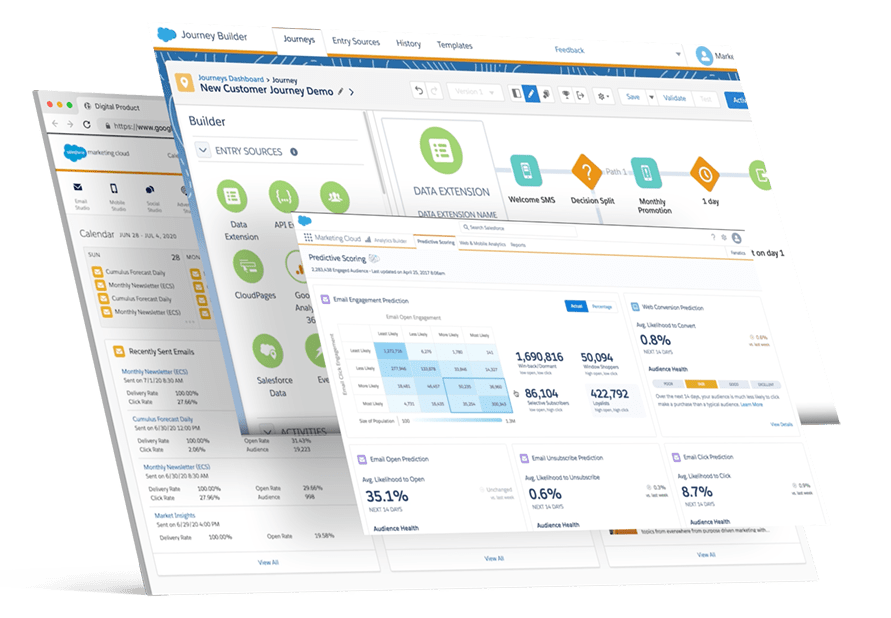 Getting the right message across to the right audience at the right time is indeed a critical element of all your marketing efforts. However, real-time marketing is deeply reliant on four specific capabilities: detection, data, decision, and delivery. At A5 we are passionate about supporting your marketing efforts with the best-in-class marketing automation solutions that allow you to drive actionable insights and enhance the customer experience, all while saving time and moving faster with the help of automation.
With a dedicated team of certified Marketing Cloud consultants and experts, we have helped numerous customer experience focussed brands to implement transformative solutions across all verticals of the marketing cloud:

Here's how we can help you accelerate your marketing efforts to understand your customer's moment of need.
Ready to be closer to your customer? Let's talk!