Take advantage of Salesforce Service Cloud
with A5
Salesforce Service Cloud helps you get more intelligent client support for your business.
How we optimize Salesforce Service Cloud
Instigate Modernization with Smart Packages
Quicker Facility: With AI, Enable your clients to find quick solutions with reduced wait time.
Better Vision: A5 helps you to figure out the information of your establishment's case resolution progression swiftly without difficulty.
Better Understanding of Customer Data
Deeper Understanding: From any location customer data can be accesses quickly and assure your representatives a better understanding of client needs.
Multi-Channel service: Support your customers with chosen platforms, service can be delivered via Phone, Email, Chat or Messages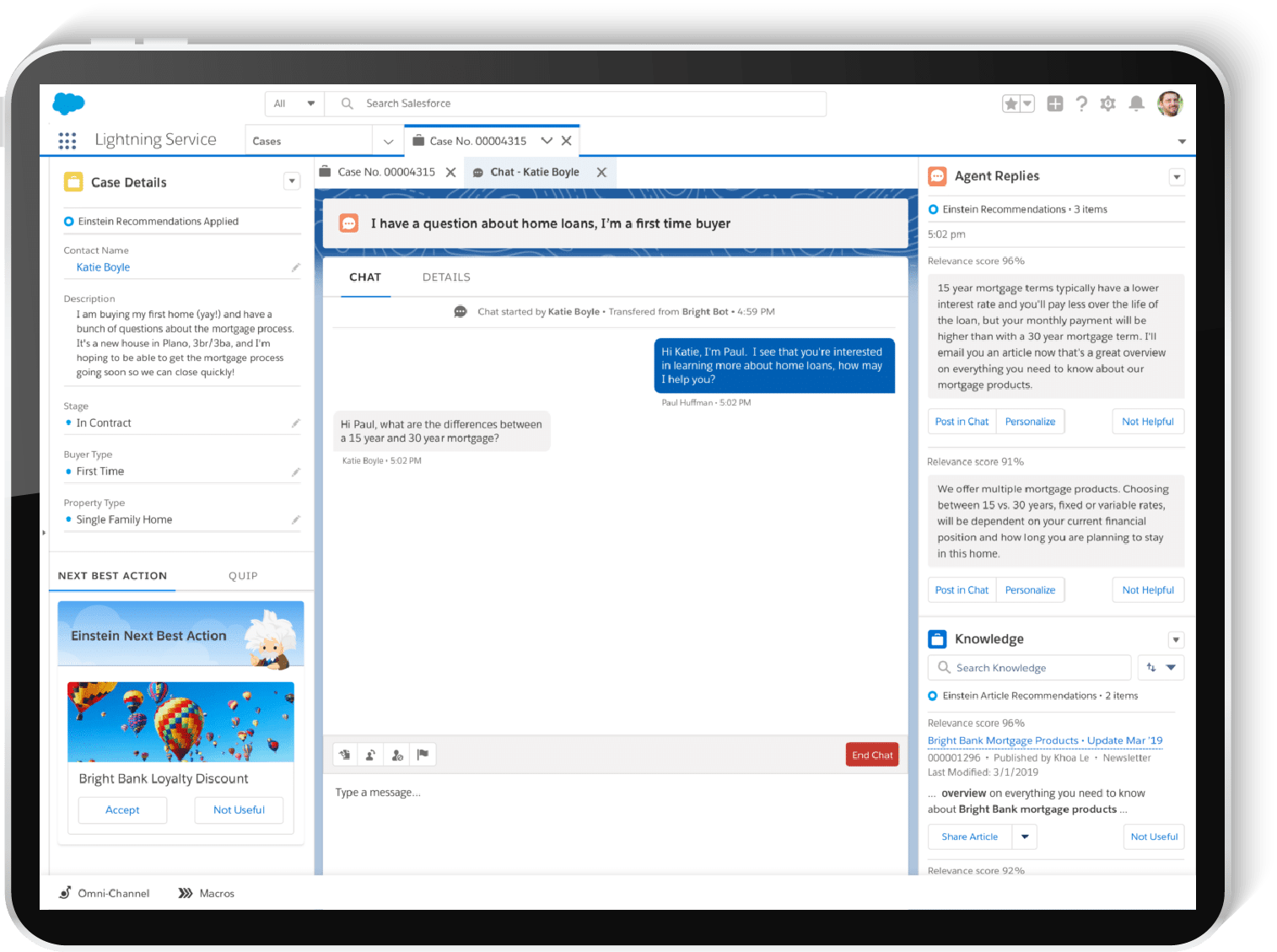 With A5 Deliver smarter and personalized service with service cloud