Next Tuesday through Thursday, A5 will be in Las Vegas at Oracle's annual Modern Customer Experience convention. MCX 19 will be a great chance for you to visit us and learn more about all of our services.
The A5 team will be at booth SAL-02 in the sales section of the conference (check the map below—we're near the center of the room, just off to the left). Throughout the event, we will be showcasing our expertise with Oracle's various platforms, including CPQ, SPM, Engagement Cloud, and more.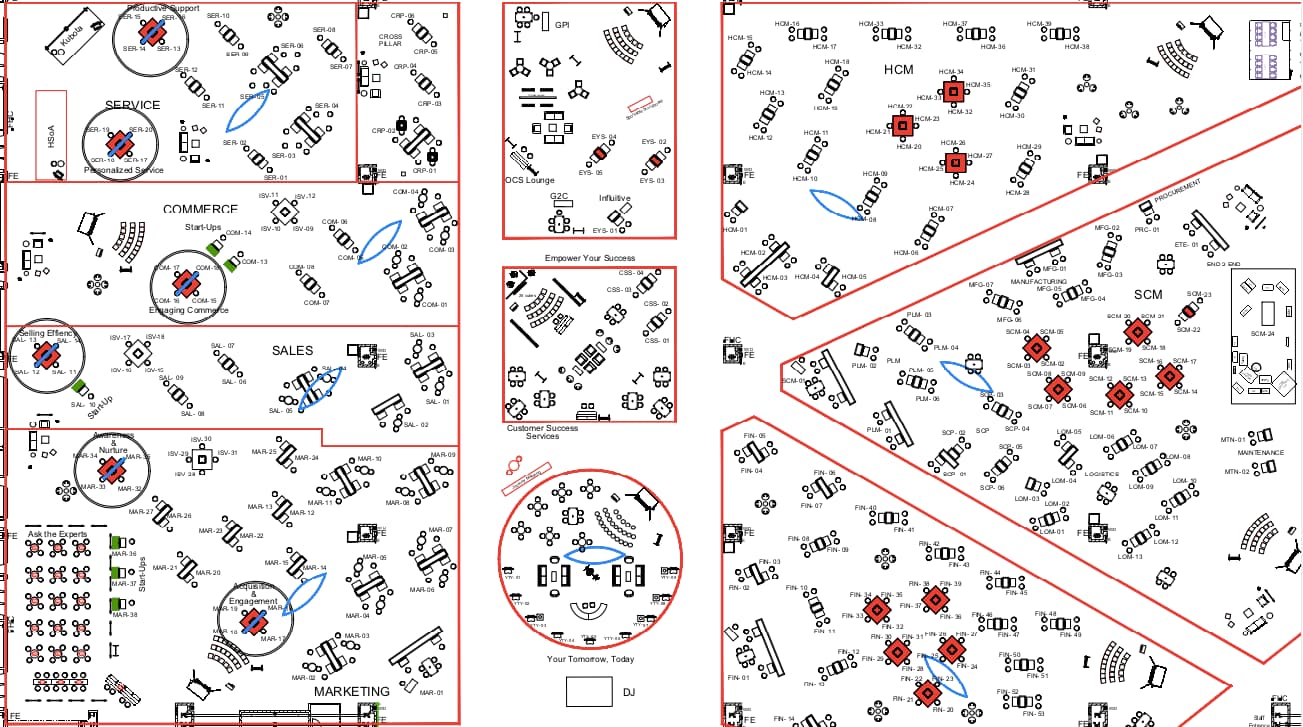 To learn more about how A5 can help you modernize your business practices with Oracle, check out our various services under the Practices menu tab. 
If you'd like to talk to us before next week, head on over to our Contact Page and let us know what type of solution you're looking for. Otherwise, check out our amazing reviews on the Oracle Cloud Marketplace. 
We can't wait to see you in Vegas!