The Salesforce Summer 22 Release is now generally available with rolling updates coming through June 12. New features and enhancements can be seen across the Customer 360 platform so let's take a closer look at what new features will be part of the Summer 22 Release across all Salesforce clouds. 
In the summer 22 release, Salesforce brings more data-driven decision-making power to its users to drive better buying experiences. 
Salesforce introduced forecast setup, new forecasting KPIs, custom filters, and the like in the previous release. In this summer 22 release, users can now customize rollup names, which means you can change the label of a cumulative roll up. Earlier, label changes were reflective only for single-category rollups. Sales teams can now choose to reflect their company forecasts by showing cumulative rollups for closed only, best case, commit, most likely, and open pipeline forecasts, accordingly.  
In the Salesforce Summer 22 release, automation got a new look. The new Sales Cloud automation processes inside Revenue Cloud will help B2B customers manage and monetize their recurring subscription businesses across any digital self-service channel. This new feature empowers businesses to perform simpler quoting capabilities for direct sales. Using an API-first design and intuitive setup, experienced admin users can now integrate Subscription management into any app to deliver a frictionless buying experience for their customers.  
In the Spring 22 release, Salesforce already launched the new beta version of the Sales Cloud for Slack app. This summer 22 release, the app is ready to use for Salesforce Sales Cloud users to sell seamlessly without leaving their conversations in Slack. 
"The best part of Summer 22 Release is the new Subscription Management feature. With one-time and subscription, products can now be made available over businesses' self-service channels like their websites for their customers to self-serve. Sales Rep can closely monitor and assist customers who require further assistance prior to placing an order. With a unified billing engine, accurate invoices can be generated for the orders placed through the self-serve motion. This will overall enhance the customer experience for our Salesforce customers and their end users," explains Annand Ramakrishna, Practice Director for A5.
In the summer 22 release, Salesforce aims to help its users create more meaningful conversations seamlessly with the right team members to provide the best customer service to their end-users.
When customers need assistance, support teams need to be there. Salesforce introduced case swarming, or intelligent swarming, a robust collaborative approach towards customer service with service cloud and Slack with a customer-first attitude. This collaborative approach aims to solve complex service cases with the right skilled team aligned to it through Slack. Service agents can automatically connect to cross-functional experts to solve complex problems using the case-swarming workflow through a dedicated slack channel. The new swarming feature comes with two objects- swarm members and swarms, and four out-of-the-box flows. To get the most out of their swarming element, users must have a Service Cloud for Slack app (which can be downloaded from the Slack App directory). 
Enhanced Scheduling and Optimization
In this new Salesforce summer 22 release, Salesforce introduced advanced features to enhance scheduling and optimize schedule quality. Customers can now focus on new territories. Create scheduled jobs for service territory groups. Use travel modes to enhance predictive travel. Take advantage of service appointments sliding to schedule more appointments keeping an eye on resource availability. The system is powerful enough to gain insights and recommendations based on flexible breaks and scheduled holidays to book service appointments. 
Messaging for In-App and Web
Elevate your customer experience to a new level by empowering your customers to connect with you from the web and the app using messaging for In-App and Web functionality. This new embedded messaging channel provides a more robust experience with better functionality, and fewer dropped conversations. WhatsApp numbers can now be part of Salesforce messaging In-App and Web to enhance better customer communication and understanding. 
"Following up a strong spring release, the Summer '22 release is enabling greater functionality across all four Field Service pillars (Resource, Assets, Foundation and Mobile) and allowing for more complex uses by customers. From a resource perspective we finally have some key functionality that will make the life of a dispatcher that much easier. Recurring Absence functionality will help planning and scheduling holidays and service meetings better for service agents and resources. With Dynamic Breaks functionality you can create complex break rules (think California) for every territory. In short, more power to service teams to serve customers better," adds Matt Goodman, Director Solutions and Advisory at A5.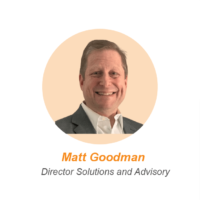 In the summer 22 release, Salesforce made sure the Marketing Cloud delivers more focused data-driven personalized customer journeys. Salesforce has renamed a few of its products in this new release:
Messaging/Journeys is now Marketing Cloud Engagement. 

Interaction Studio is now known as Marketing Cloud Personalization. Datorama has a new name- Marketing Cloud Intelligence. 

Salesforce CDP is the new Marketing Cloud Customer Data Platform. Advertising Studio is now known as Marketing Cloud Advertising. 

Pardot is now rebranded as Marketing Cloud Account Engagement. 
Customer Data Platform Related Profile Attributes
Let erstwhile Salesforce CDP aka Customer Data Platform help you be closer to your customers. To augment and personalize your customer email through engagement-type data, use cross-cloud customer data, like recent activity, transactions, and promotions. Earlier you could only access profile-type data. This new summer 22 release boosts customer communication by using related profile attributes to find relevant results for your marketing campaigns. Navigate to Activations, and click New Activation. Now fill out the required fields, and click Add Attributes to add this new feature to your next campaign. 
Account Engagement Action Enhancements
Pardot is now the new Marketing Cloud Account Engagement Platform. One of the many new things introduced is the Conditional Completion Actions. This automation workflow works every time a prospect makes an activity on a marketing asset. These can now be added in individual emails, forms, landing pages, page actions, or custom redirects with a set condition and not just a blind automated activity. Integrated with Slack, the account engagement app can now send notifications once a lead has completed an essential activity like form fill-up. The landing page builder now supports iFrames in HTML components and more, which adds more flexibility to create a better user experience.
Personalization Triggered Campaign Messages
The earlier known Interaction Studio, now better known as Marketing Cloud Personalization users, will now be able to trigger personalized experiences for their end-users depending on catalog changes or behavioral signals like cart abandonment. This new feature empowers brands to re-engage with their customers in a more streamlined way. 
"The Salesforce Summer 22 releases for Marketing Cloud aligns Salesforce's marketing automation solutions into a cohesive product with naming updates to key products. In addition to the product name changes, the updates to Marketing Cloud Personalization (formally Interaction Studio) will now allow users to provide personalized experiences to front-end users based on their shopping cart behavior. These automated actions are key to re-engaging customers with targeted messaging to drive revenue and loyalty. Being able to leverage key insights into personalized experiences is critical to the customer journey and we look forward to helping our customers navigate this functionality," explains Bryan Musto, VP, Fins and DX for A5.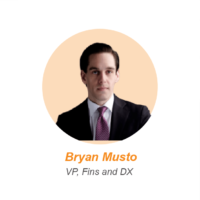 Salesforce Commerce Cloud focuses on creating new revenue channels to build strong customer relationships. In this Salesforce Summer 22 release, we have come across some recent developments like AI-powered connectors to connect the Marketing Cloud for Commerce, enhancements in payments, and improvements in the B2B2C space. Let's take a close look at these new developments. 
Marketing Cloud Intelligence Connectors for Commerce
The new digital intelligence solutions powered by erstwhile Datorama, now known as Marketing Cloud Intelligence, use the power of automation to help connect a brand's commerce and marketing data to provide insights and analytics that help optimize customer relationships, ROI, and revenue. Marketing Cloud Intelligence Connector for Salesforce Order Management System (OMS) is a new integration that allows eCommerce professionals and marketers to understand the genuine relationship between marketing campaigns and sales. The Marketing Cloud Intelligence Connector for Amazon Seller Central and Amazon Vendor Central Inventory helps optimize marketing and commerce performances in sales and orders managed on Amazon. The Marketing Cloud Intelligence Ecommerce Data Model is Salesforce's out-of-the-box solution that can automatically organize eCommerce data from any platform, arranging it to be analyzed with the marketing performance data.   
B2B2C Commerce Enhancements
Salesforce users can now sell globally in B2C stores and use enhanced promotion features. Integrating a custom payment component and deploying a B2B checkout workflow to create a better checkout experience is now much easier with the new summer 22 release. The new workspace features give added flexibility in managing commerce data. Users can now easily integrate with third-party applications to create more streamlined experiences.
"As the eCommerce worlds of B2B and B2C continue to grow closer the need for features across both use cases is becoming more pertinent.  This release will allow our customers to continue their journey of a unified commerce experience, simple integrations, marketing and analytics data to help drive their brand and business forward," adds Martin O'Hara, VP Commerce Practice at A5.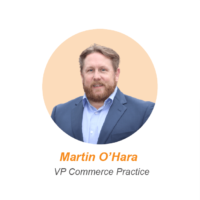 Other Important Features from Salesforce Summer 22 Release
As part of loyalty management, Salesforce recently introduced Intelligent Fraud Management, which now has an intelligent fraud detection feature. This will help Salesforce customers quickly detect potential program fraud and respond immediately, sell more responsibly, reduce chargeback and manual review rates, and reduce business risks. 
Einstein Predictions for Net Zero is a new feature introduced inside the Net Zero Cloud of Salesforce. This trusted platform functions as a single source of truth for environmental data. In the Summer 22 Release, Salesforce introduced Einstein predictions that will empower businesses with recommendations on how they can best reduce their carbon emissions, helping them reach their net-zero goal faster. 
Need help to solve your next multi-cloud transformation project? Let's connect to lead you in your next digital transformation move forward.