Flowers blooming, winter chill slowly fading, hibernating bears awaking from their months-long slumber, and, most importantly, Salesforce updates! Spring 19' is upon us, and with it comes a fresh batch of Salesforce updates that are sure to leave you feeling warm and fuzzy inside about your cloud CRM investment. In this article we venture through the updates that caught our attention from the Salesforce Spring 19 features, first frolicking through quick wins that you can implement in your org today before romping around the denser updates.
Quick Wins
Let's swing into Spring 19' with standalone updates we believe will be immediately useful to you.
Email Template Folders
Now you can organize your email templates into sub-folders. You were only allowed a main folder prior to this update. Quick note – you can only implement folder security via the Main folder. Giving access to the main folder also gives access to its sub-folders.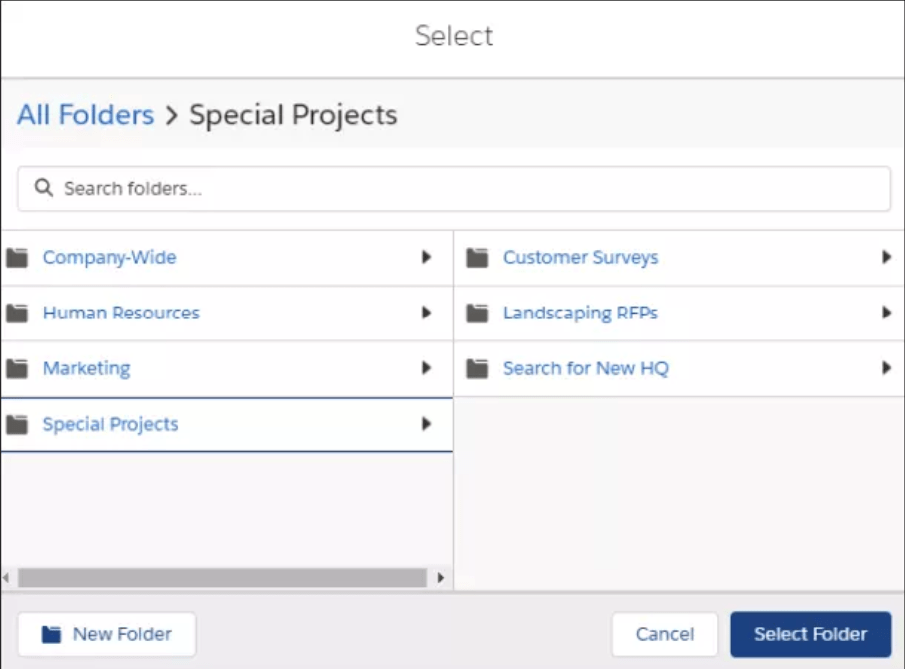 "Where is this used?" Button (Beta)
Find different metadata references to a field before editing it via the Where is this used button on the field definition page.


Pinned List Views
Set a default list view other than Recently Viewed! Simply click the pin icon next to the list view name to set it as your default view.

Increased Data Storage
Minimum data storage has been increased from 1GB to 10GB. For orgs with fewer users, this will mean a substantial increase in data storage space.

Sales Cadence
Sales Cadence is a High-Velocity Sales App feature enabling managers to specify a sequence of actions for salespeople to take when prospecting Leads/Contacts with a particular set of characteristics. Managers can manually add Prospects to a particular cadence, or Prospects can be automatically assigned to a cadence via Process Builder/Apex, ensuring adherence to best practices when selling to particular Prospect segments. Once prospects are added to a particular Sales Cadence, they are included in the H.V.S.A. Work Queue, where salespeople see what actions they should take on each Prospect in accordance with the logic configured in the Sales Cadence Builder.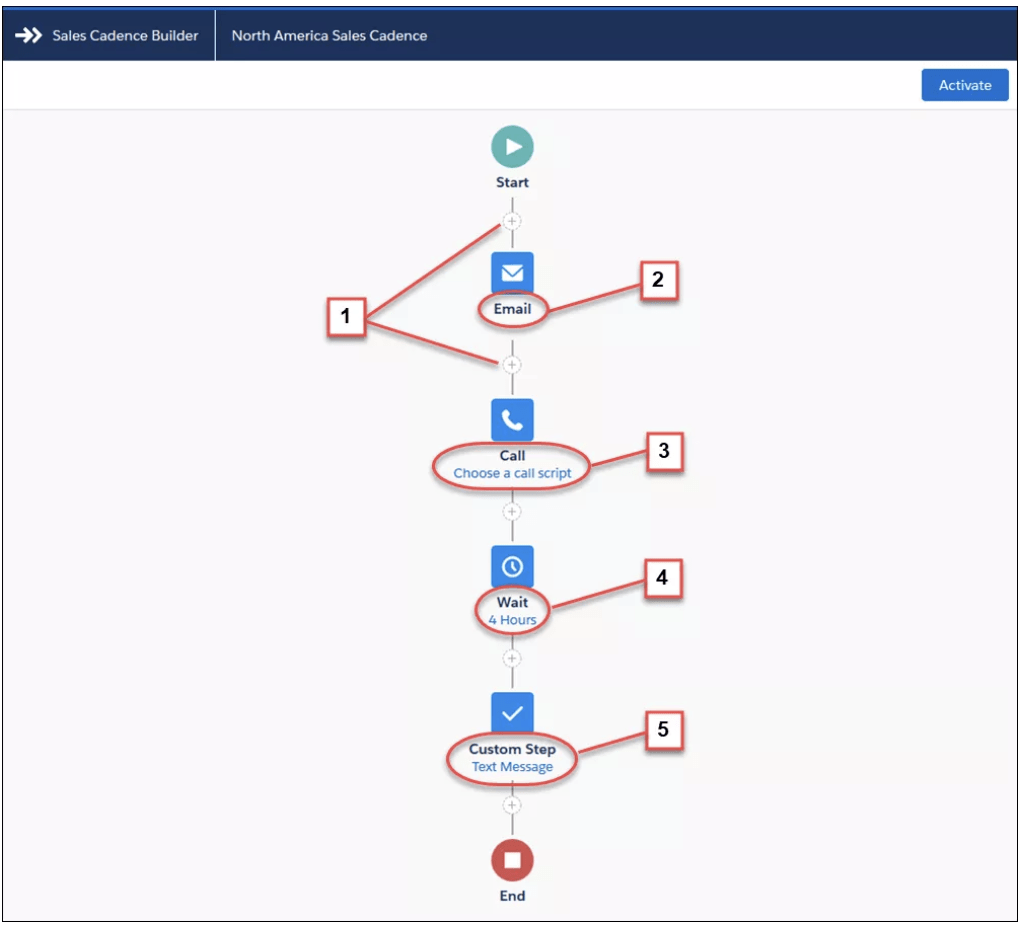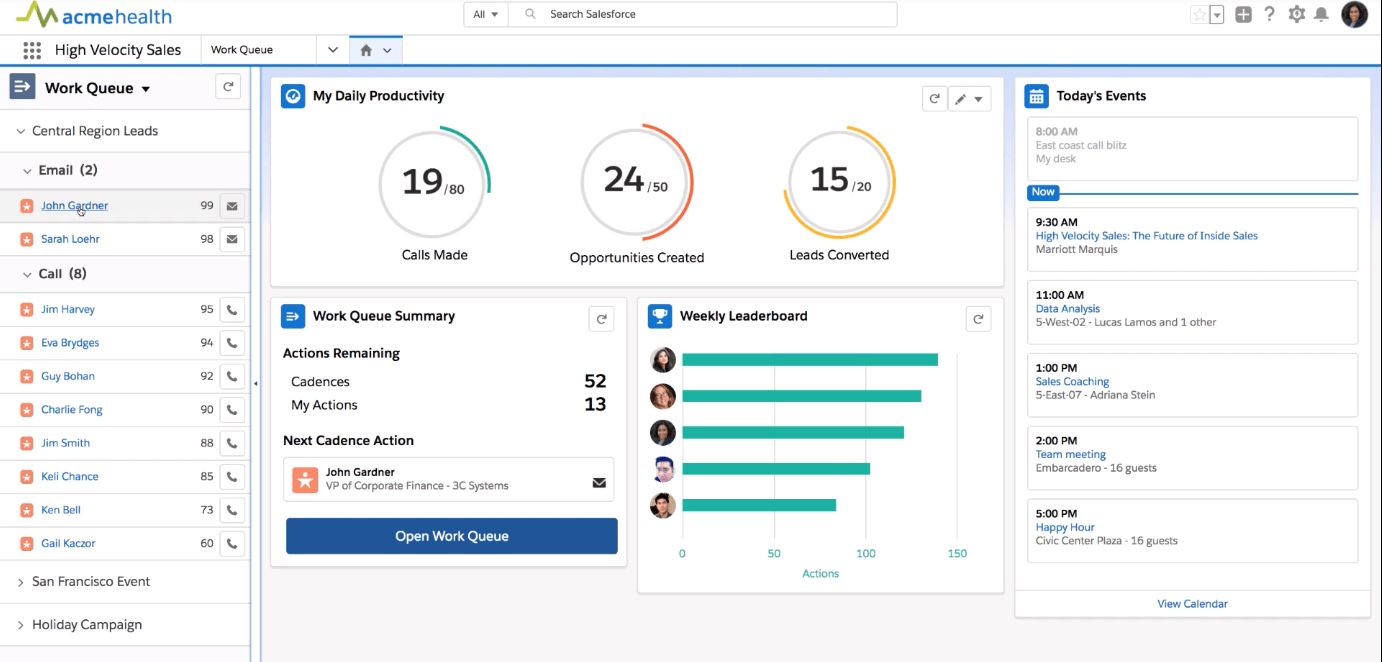 When combined with native features like Einstein Lead Scoring and Lightning Dialer, the High-Velocity Sales App is teeming with productivity-enhancing potential. As such, it is only available at an extra cost.
Pardot: Einstein Behavior Scoring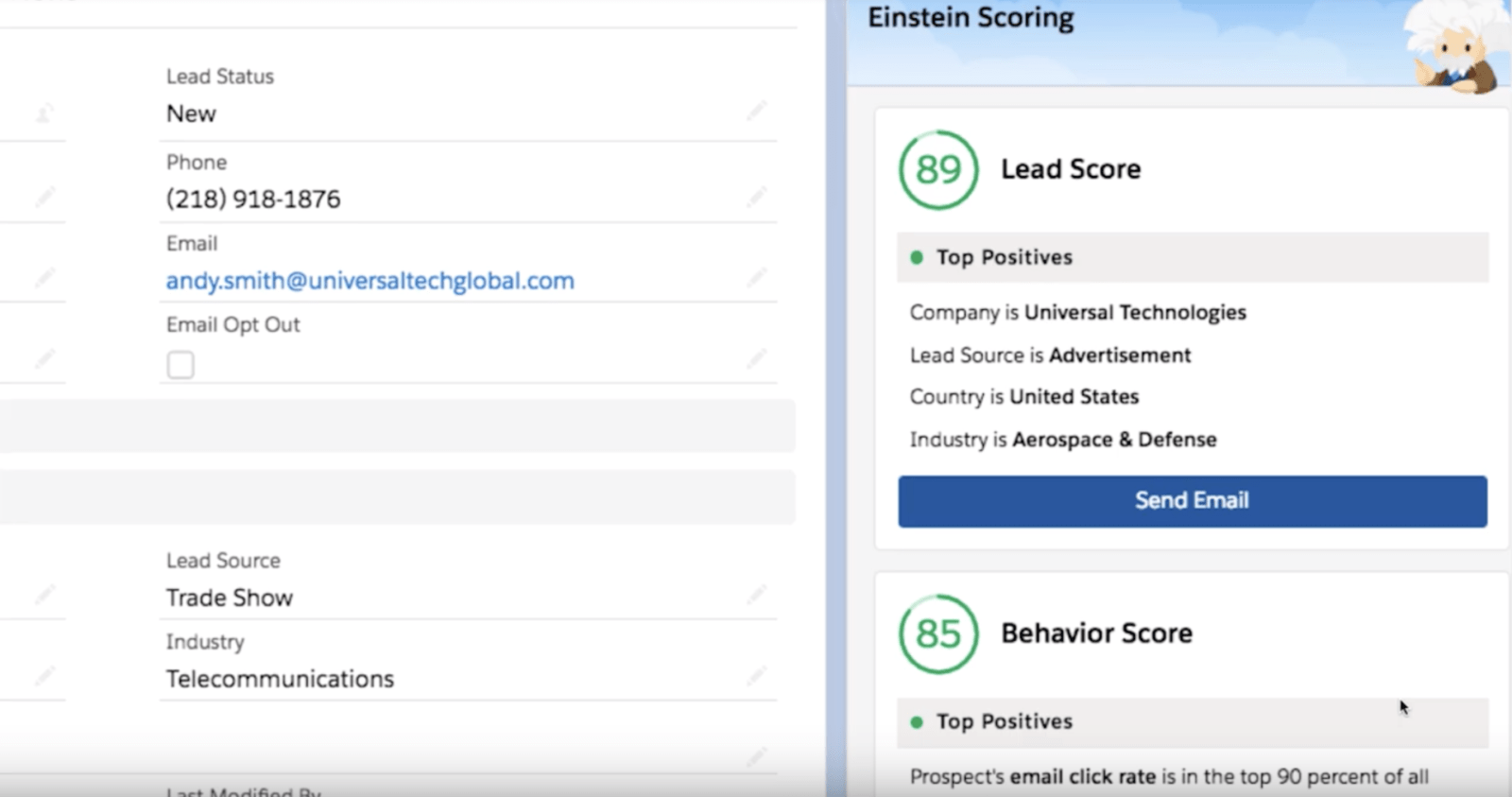 Behold the advent of Einstein Account-Based Marketing! Spring 19' brings us the first fruit of Salesforce's Einstein-driven initiative to align Sales and Marketing in the form of Einstein Behavior Scoring (available for Pardot Advanced license holders), whose central benefit is A.I. powered contextualization of prospect marketing engagement (i.e. what email click-rate percentile a particular prospect is in). Though prospect engagement data was already trackable via Pardot scoring, Einstein Behavior Scoring removes the need for marketers to configure scoring rules governing what interactions increase engagement scores. When used in tandem with Einstein Lead Scoring (which provides the probability of lead conversion based on your org's historical lead conversion data), salespeople can make extremely informed decisions about which prospects to prioritize.

Reports and Dashboards
The eyes and ears of your Salesforce org, Reports, and Dashboards have also undergone exciting rejuvenations in Spring 19', the first of which is the addition of Joined Reports to Lightning Experience!
Now you can utilize the Lightning Report Builder in the creation of joined reports, making them easier to use and read by end-users.
Conditional formatting has also sprung its way into Lightning Report Builder (as a beta feature). Color your reports to your heart's content, making metrics of interest easily distinguishable.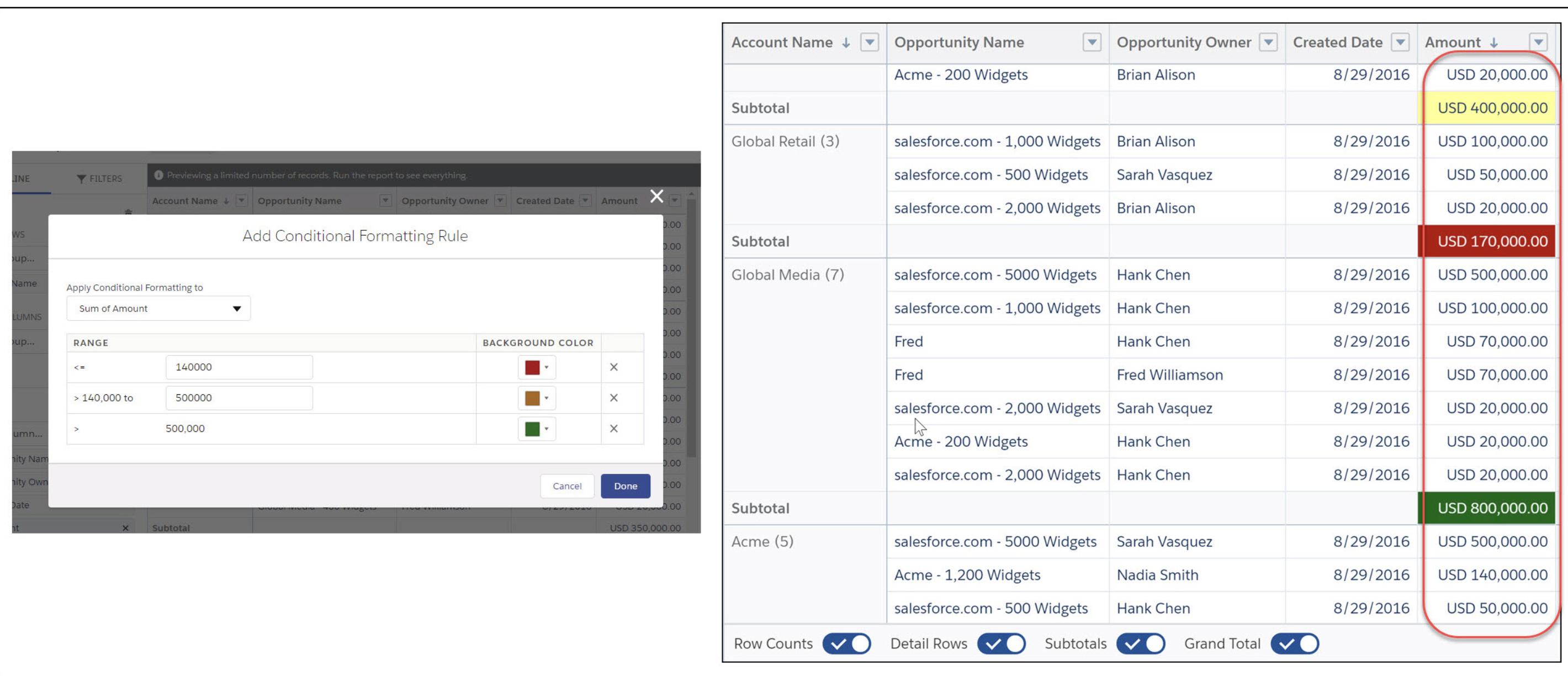 Lastly, you can now schedule reports to Groups or Roles. No longer must you replace/add a user from a report/dashboard subscription – simply assign them to the Group or Role configured in the schedule.
Lightning Scheduler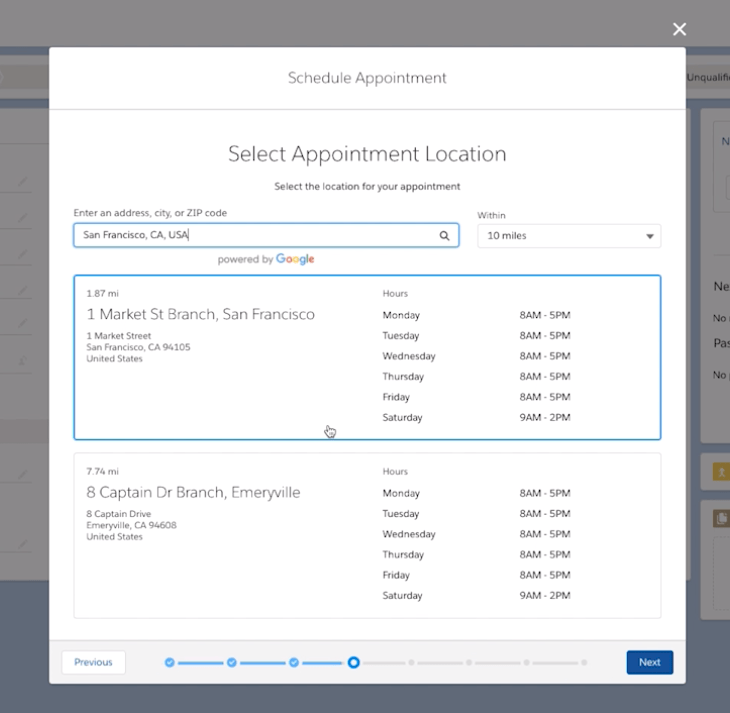 Also sprouting from the Spring 19' release is a native scheduling solution in the form of the new Lightning Scheduler. Create records specifying employee skills and availability, subsequently enabling your customers to schedule meetings with whoever is available at the time of their choosing. Now you can use a scheduling solution that will not only undergo constant innovation as a native part of the Lightning Platform but can also seamlessly hook into your existing workflow automation logic.
Flow Builder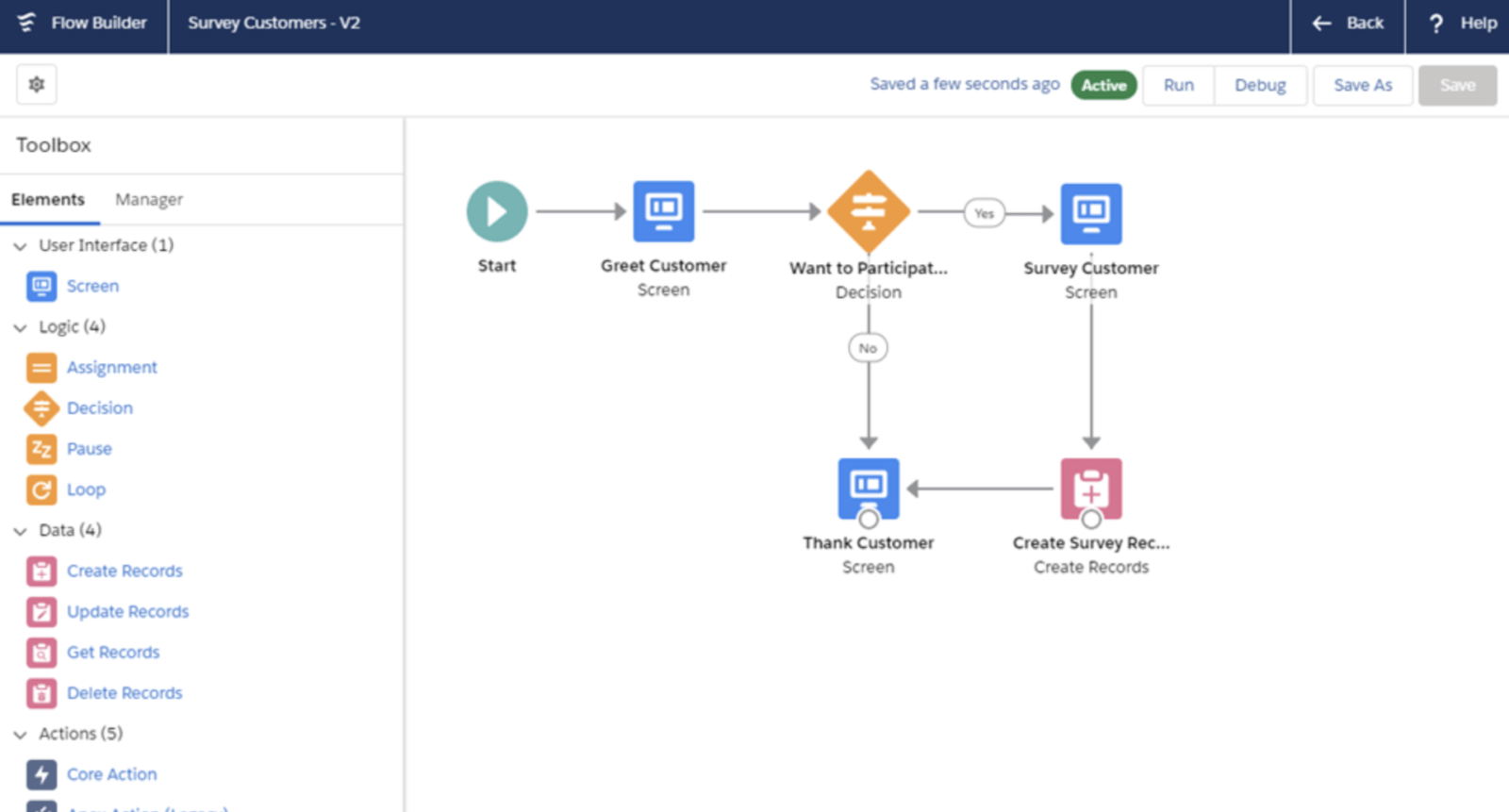 Out with the old Cloud Flow Designer and in with the new Flow Builder! Now you can build powerful automated processes without having to download Adobe Flash. In addition, a refined Toolbox panel replaces the Palette, Resources, and Explorer tabs, enabling easier management of data, logic, and action elements.
Honorable Mentions
While researching for and writing this article, very many productivity-enhancing ideas blossomed in my mind. I hope you're relishing a similar feeling now. Thank you for reading – now spring forth and try implementing some of these new features in your new org. Let us know your thoughts below.
Need some Help Utilizing these New Features? Contact us for Salesforce Consulting Services