Configurator, Service Cloud, ERP, SPPM, Engagement Cloud, Marketing Automation, MDM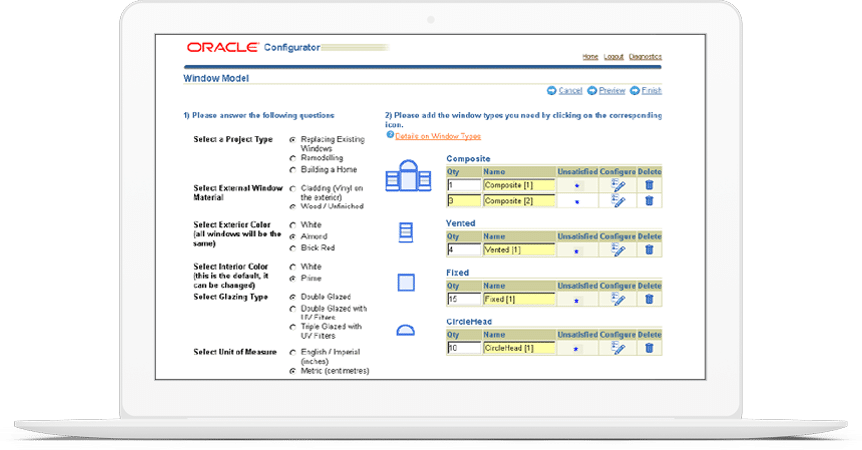 Oracle Configurator is a powerful add-on module for Oracle's CRM and SCM applications, enabling information-driven business processes that connect, automate, and energize your business. Oracle Configurator is actively meeting customer needs and mapping them to a set of product or service options. This enables organizations to offer their customer guided selling capabilities. Oracle Configurator is part of Oracle Order Orchestration and Oracle Customer Relationship Management. It integrates with the management of the orders, quoting, and sales.
The Oracle Service Platform is a full suite of software on the Oracle Service Cloud to customize, expand and incorporate customer experience applications. The Oracle Service Cloud Platform allows integrators and developers to expand customer experience applications with custom objects into the database schema that can be accessed across all Oracle Service Cloud areas to enable specific business processes. Oracle Service Cloud Agent and Customer Experience Designers enable market analysts and designers with visual tools to quickly tailor engaging and reliable customer interactions through all channels of interaction.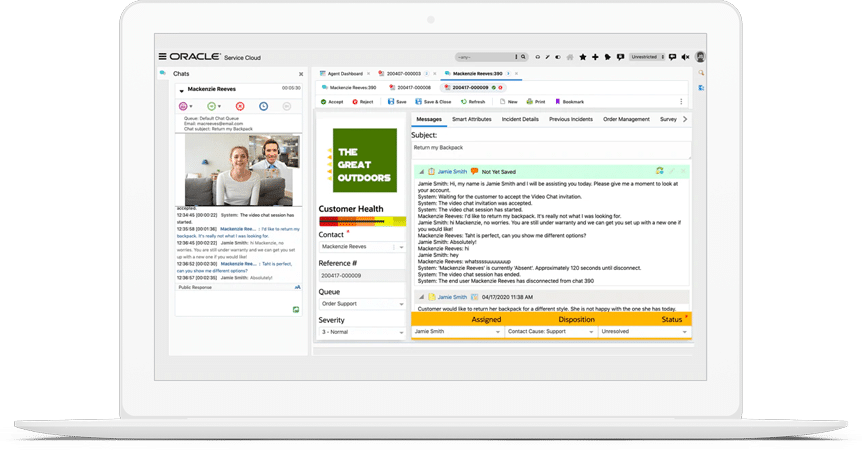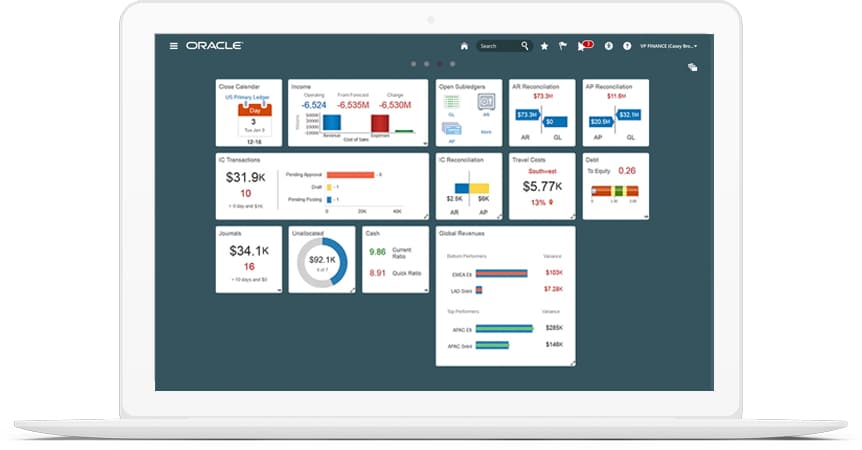 Oracle offers a single, enterprise-grade cloud ERP, ready to help your company expand today. it is built on a robust architecture, applications, and approach union Using financial, procurement, project portfolio, and business performance management. Oracle ERP Cloud gives you the ability to easily change business models and processes so you can cut costs, sharpen predictions, and further innovate. Oracle Analytics for Cloud ERP supports Oracle Cloud ERP's embedded analytics to include pre-packaged use cases, predictive analysis, and KPIs focused on variance analysis and historical patterns.
Oracle Sales Planning and Performance Management (SPPM) helps enterprises do more flexible, accountable and open to increase performance of the sales and meet set sales targets. By bringing in efficiency and training tools for sales staff, on-board and ramp-up costs are substantial decreased. With Oracle advanced incentive compensation, quota and territorial benefits system automation and advanced project management software capabilities that effectively support sales managers and sales operators align the expectations for individual sales reps with the overall plan.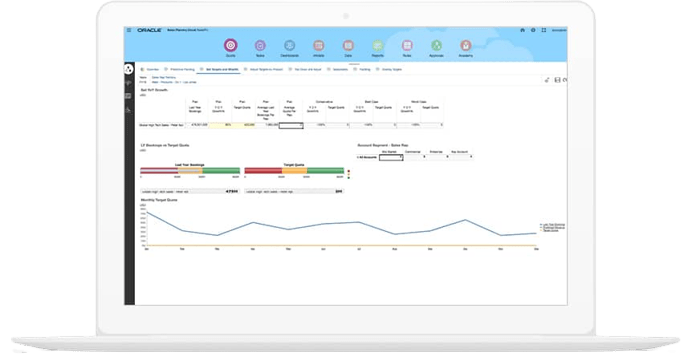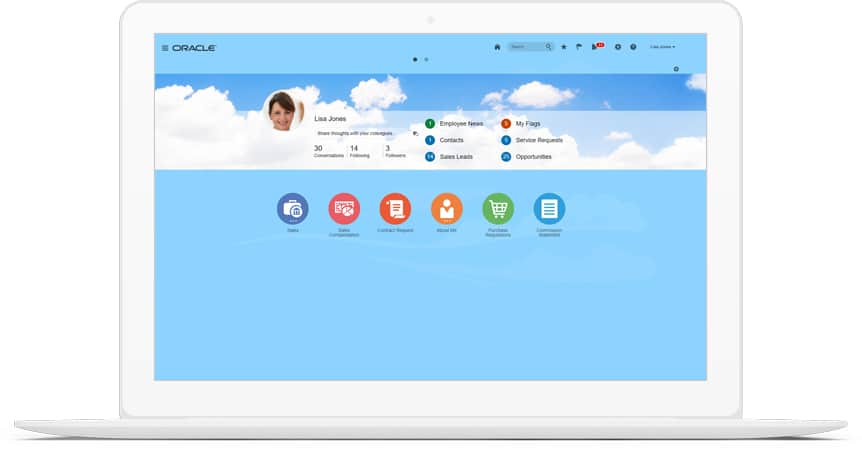 Oracle Engagement Cloud provides a comprehensive set of capabilities to help sales leaders move smoothly from sales planning and execution via customer on-board, account management, and support services. Robust sales and service capabilities are built on a single platform, with easy mobile access and native AI that forecasts the probability of winning each account and recommends the next best action. Oracle Engagement Cloud is designed with connections in mind. It comes built with embedded core cross CX capabilities that make it easy to connect sales and service over the entire customer journey.
The industry-leading marketing automation from Oracle Marketing Automation (Eloqua) helps you build and execute genius B2B strategies to increase interaction at every level of consumer experience, from the easiest to the most complex purchasing cycles. In accordance with prospect activities and attitudes, Oracle Eloqua customizes content and automates the selection, pacing, and quality of outbound marketing messages. It provides out-of-the-box analysis that is versatile and efficient to help you understand precisely how your programmes work. View all activity and utilization metrics including bulk API operation, native CRM operation, e-mail sending, form submissions, page views and more.
Oracle Marketing Automation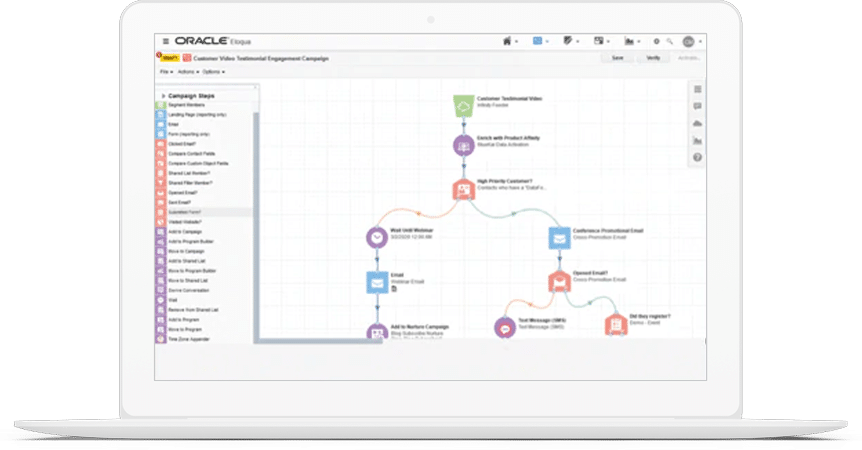 Oracle Master Data Management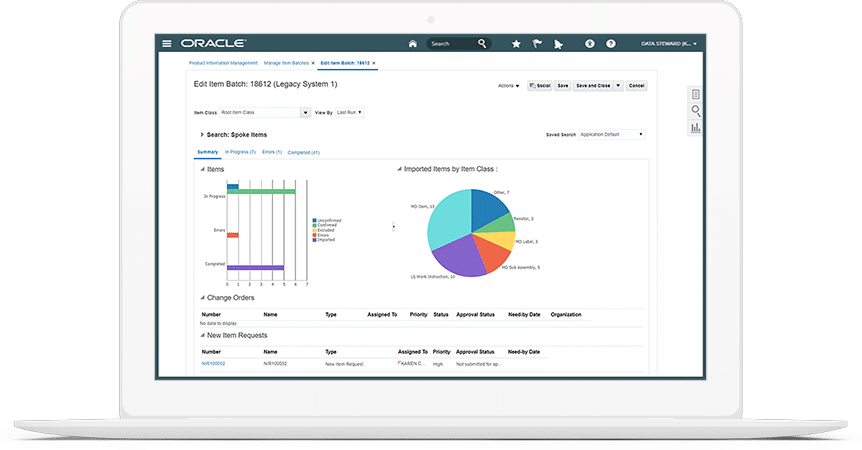 Oracle offers a domain master data management (MDM) system for organizations with a multitude of master data domains. In order to provide essential business data models for multiple data dimensions, this approach is designed to manage the unique characteristics of different data domains. This information management framework also offers a common point of reference for managing data collection from all related systems, data consistency tools tailored to master data, data regulation tools, robust integration of managed data with operational applications and data maps for essential analytical systems such as data warehouses and operational business intelligence dashboards.
Guide customers to suitable And valid product configurations