Oracle


Master Data Management

A5 is an Oracle Platinum Partner and maintains both the Oracle Cloud Excellence Implementer Status and a position as one of the highest rated partners on the Oracle Cloud Marketplace. Oracle helps organizations to begin their digital transformation utilizing the power of enterprise cloud computing, software as a service, platform as a service, infrastructure as a service and data as a service.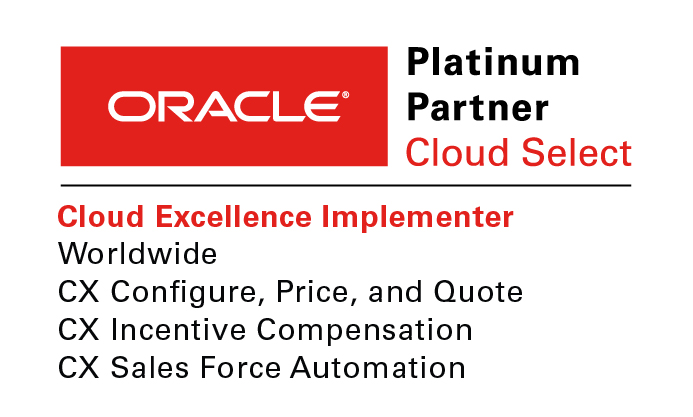 Components that make up the Oracle Master Data Management include:
Oracle Customer Hub
Manage customer information, contacts, addresses, etc.

Oracle Product Hub
Regulate product information, items, new product introductions.
Oracle Supplier Hub
Streamline supplier locations and related information.

Oracle Site Hub
Consolidate site information by leveraging Google Maps for greater insight.

Oracle Data Relationship Management
Reference master data for best-in-class hierarchy management.
Oracle Master Data
Management (MDM)

For enterprises with a multitude of master data domains, Oracle provides a domain master data management (MDM) solution. This solution is designed to handle the specific traits of diverse data domains in order to provide critical business data models for multiple data dimensions. This information management application also provides a single point of reference to manage the data integration from all linked systems, data quality tools customized to the master data, data regulation tools, thorough integration to share the managed data with operational applications, and data maps for important analytical systems such as data warehouses and operational business intelligence dashboards.
Process Improvements

Oracle Customer Hub
Oracle Data Relationship Governance
Oracle Data Relationship Management
Oracle Enterprise Data Quality
Oracle Product Hub
Oracle Higher Education Constituent Hub
Oracle Site Hub
Oracle Supplier Hub
A5 IP
A5 Connect – Helps integrate Oracle Marketing Cloud with Oracle and non-Oracle Cloud and on-premise solutions
A5 Test – Automated Testing Suite to remove the manual aspect to systems testing, increasing speed of delivery and testing accuracy
A5 Differentiators
Approach: We help companies see the knowledge in their data and take action. i.e. DATA DRIVEN. Data is like the blood which flows through the business functions/arteries and needs to be pumped back to the MDM Hub (heart) for maintaining the quality.
Team: Our Team is a perfect blend of Industry experts and ex product development team members who collectively span hundreds of years of experience. They understand the challenges and importance of creating and maintaining clean and controlled data.
Methodology: At A5 we utilize a hybrid Agile/Waterfall methodology that incrementally incorporates learnings and feedback throughout the lifecycle of the project. This flexibility allows us to develop solutions which are 100% aligned with organizational vision and goals and keep providing ROI with every sprint. We follow this up with a rigorous testing cycle to ensure platform accuracy and effectiveness prior to system launch. We've found this hybrid approach to be the most successful way to deliver quality projects and platforms to our clients – on time, on budget, and with high adoption.
We focus on finding strategic and tactical solutions to business problems and goals. Solutions are tailored to be industry and customer specific
A5 guided Managed Cloud Computing Company to a successful go-live of Oracle Product Hub by integrating it with other Oracle and non-Oracle cloud and on-premise applications.
Products
Oracle Product Hub
Enterprise Data Quality
Oracle Enterprise Manager 12c
Oracle Business Transaction Management 12c
Project Overview
Implemented Product Hub as a single source of truth connected to target systems through a common repository
Monitored Item Publication Web Services with Oracle Enterprise Manager 12c and Business Transaction Management 12c
Issues/Pains
Incomplete, Obsolete and Duplicate Product Data across discrete systems. Pulling Inventory information needs tribal knowledge.
Unable to meet internal/external SLAs
Incompatible Configurations being quoted
Solution
Item Classification & Attribution, Item Duplicate Check & Description Generation, Data Governance and Change Management
Publish product information across discrete applications
Monitoring Metrics included: Throughput, response times & SLA
Configured email notifications to report failures and downtime
Benefits
Config Consultants provided the Master Data Management Methodology and leadership to guide the customer to success
New Design to Release Process reduces time for NPI from 4 months to 1 week
Data Quality → Valid quotes. Time taken from Quote → Order → Fulfillment is cut by 50%
'0' Product Hub Downtime to integrate new Targets
A5 guided Technology Company to a successful go-live of fully integrated Customer Hub by integrating it with other Oracle and non-Oracle cloud and on-premise applications
Products
Oracle Customer Hub
Oracle Sales Cloud
Enterprise Resource Planning Software
Top Customer Objectives and Challenges
Customer information in disparate systems leading to data quality and control issues
Manual and batch updates led to incomplete, partial and at times incorrect information causing delays throughout the quote to cash process
Major customer clients previously using other CRM systems started using Oracle CRM solutions, thus encouraging customer to look for a similar well established and connected solution
Benefits
Fully integrated and single sourced customer data led to cutting down the delays in quote to cash cycle by 83%
Less than 1% incorrect quotes due to customer data
0 errors in quotes and orders getting placed by clients of customers