Oracle


Marketing Automation

A5 is an Oracle Platinum Partner and maintains both the Oracle Cloud Excellence Implementer Status and a position as one of the highest rated partners on the Oracle Cloud Marketplace. Oracle helps organizations to begin their digital transformation utilizing the power of enterprise cloud computing, software as a service, platform as a service, infrastructure as a service and data as a service.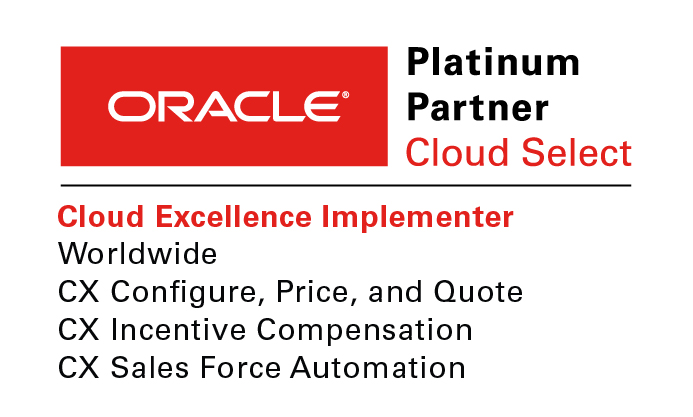 Effortless Marketing with Eloqua
Identify the Best Leads
Qualify leads to maximize sales reps' time and focus sales and marketing efforts on strong prospective customers.

Capture Your Targets' Attention
Create engaging landing pages and forms to push leads through the sales funnel and close more deals.

Focus Your Marketing on the Right Audience
Build segmented databases for your target markets that are broken out by behavior, attributes, geography and more.

Let Eloqua do the Work
Automate the distribution of marketing tasks for more efficient campaign workflows.
Interconnected Marketing Campaigns
Create unified marketing calendars that integrate all your tactics and strategies across all channels into one cohesive platform.
Oracle Marketing Automation (Eloqua)

Marketing automation is the part of the formula that creates successful campaigns and lead generation. Oracle Eloqua allows marketers to capture their target audiences with highly-personalized campaigns distributed across an array of channels such as web, display search, email, video and mobile. This must-have lead and campaign management tool gives marketers insight into the consumers' preference and allows them to interact with the buyers at the right time in the buyer's journey in order to deliver the most effective marketing efforts.
Oracle Process Improvements

Marketing Automation
Targeting & Segmentation
Campaign Management
Lead Management
Marketing Measurement
Sales & Marketing Alignment
A5 IP
A5 Connect – Helps integrate Oracle Marketing Cloud with Oracle and non-Oracle Cloud and on-premise solutions
A5 Test – Automated Testing Suite to remove the manual aspect to systems testing, increasing speed of delivery and testing accuracy
A5 Differentiators
Approach: Simplify with One Platform to Connect Audience Data, Marketing Apps, and Media. Build personalized experiences/campaigns across email, web (including social media), mobile and leverage real time analytics and insights to increase conversions and accelerate sales.Leverage Marketing Cloud to distinguish customers offerings from the competition, seize opportunities, and increase brand awareness
Team: At A5 we have advanced subject matter experts in marketing programs and campaigns who can launch standard/advanced interactive marketing programs by leveraging their decades of experience helping companies streamline and optimize their marketing and sales processes. Let our experience enabling sales teams across the globe help shape how you look at your marketing efforts and modernize your approach to selling.
Methodology: At A5 we utilize a hybrid Agile/Waterfall methodology that incrementally incorporates learnings and feedback throughout the lifecycle of the project. This flexibility allows us to develop solutions which are 100% aligned with organizational vision and goals and keep providing ROI with every sprint. We follow this up with a rigorous testing cycle to ensure platform accuracy and effectiveness prior to system launch. We've found this hybrid approach to be the most successful way to deliver quality projects and platforms to our clients – on time, on budget, and with high adoption.

A5 BUILT A COMPREHENSIVE CUSTOMER EXPERIENCE MODEL FOR SALES & MARKETING
Director,
Automobile Manufacturer


A5 helped ditch the old fashioned method of email blasts and create a more strategic approach with accurate buyer personas and journeys to build a comprehensive customer experience model for sales and marketing.
A5 helped Automobile Manufacturer with personalizing content to deliver customer specific message using data-driven marketing.
Challenges
Creating customer specific profiles as online shoppers use multiple channels throughout their buying journey
Developing a multichannel digital strategy for personalized content to accelerate the buying process
Data gets trapped in channel-based silos, which is laborious to analyze and leads to inconsistent messaging
Solutions
Clean and controlled data management
Accurate and complete profiling
Increased click through rates by 61%
Increased conversion rates by 69%
Applied cross-channel marketing program across other brands
A5 helped Hi-Tech Manufacturing & Distribution
Challenges
Batch and blast approach to marketing was being used across the business without success
No clear view of what content should be offered and to whom
Content was spread over various web pages and campaign landing pages
Buyer personas were not defined, resulting in mixed messages to users
No nurturing or lead scoring programs were in place
Solutions
Buyer personas, journeys and customer experience model designed for sales and marketing
Built dynamic content hub built on Oracle Eloqua for progressive profiling
Data is continuously and actively collected to enhance the database
Oracle Eloqua is used to send sales notifications with enhanced contact information
Completely overhauled its marketing strategy to an analytical approach
38% of visitors engaged with the content offered on the customer content hub
9% of unique visitors gave their contact information – over the course of a year
Constant measurement, analysis and tracking using Oracle Eloqua means better quality leads