Over the last few years, MuleSoft has proven to be a true unified tool for automation, integration, and API management. MuleSoft as a tool helps to automate any workflow, so that technical or non technical teams can adapt to the new business changes. At A5 our primary aim is to simplify complex things to make life easier for our clients and their end-users. We innovate to accelerate digital transformation for our clients. In this blog, we have attempted to check out the MuleSoft Roadmap 2022 and add our perspective to help our clients adapt to the new business transformations. 
During the recent 2022 MuleSoft Connect conference MuleSoft unveiled its most exciting set of new products and features since the release of API Manager in 2014. Their new offerings are great additions that can support your business transformation goals. Here we discuss DataGraph, Universal APIM, and the new RPA product that together makes it a powerful business- led transformation tool.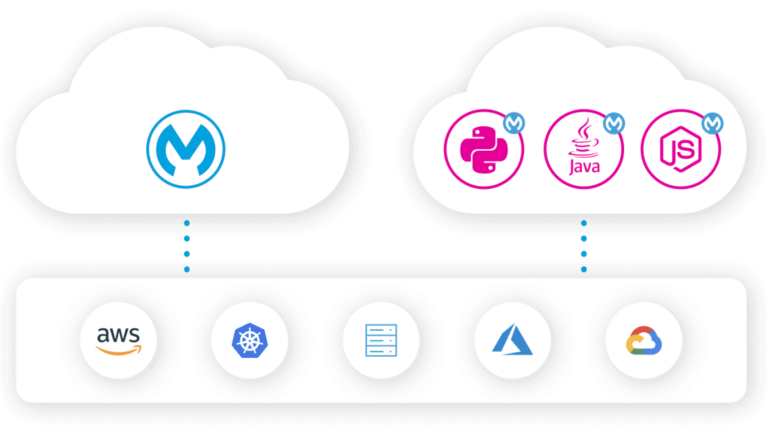 DataGraph: Unifying Data from Various APIs
An experienced API is not designed to serve all potential future consumers, so you don't have to spend much time and effort trying to design the perfect reusable experience API. (The reuse that you will experience with 3-tier will most often be found in the system or process layers.) If you look at 3-tier API-led and think about the value added by the experience layer, it's all about flexibility, with each consumer creating their experience API.
So if the goal of the experience layer is flexibility, there is a case to be made about building a general-purpose query service that can return many different data objects/tables instead of building a large number of experience APIs. Here we say there is a case to be made. Building such a service makes it easier for developers familiar with the data landscape to get the exact information they want. However, developers from outside the organization that is new to the API will find it more challenging to find the data they are looking for. Having a set of well-defined experience APIs exposed in an API portal is much easier for somebody to see what data is available quickly. A generic query service can be considered an "expert mode" to get the data. 
So, you and your IT teams can decide to build a general-purpose query API. Still, if you choose to develop a generic data query API, you need to look at the GraphQL standard and MuleSoft's DataGraph offering. DataGraph was released about a year ago, and MuleSoft recently announced many improvements to the offering that demonstrate the robust enterprise nature of the offering.
First is that you can now not only query data but can create and update data using DataGraph Mutations. While you might not want to start your DataGraph journey by building several mutations, the ability to do this means that an investment in the DataGraph technology does not limit your service to only querying data.
Another exciting addition is GraphQL Federation which allows you to create Graphs of Graphs. Here's how we see it- GraphQL, by its very nature, is designed to federate underlying APIs, which is excellent. However, different teams will create other GraphQL APIs in a large organization. With federation, an Enterprise Architect can manage API sprawl and leverage work done by developer groups to create enterprise-level APIs that combine multiple GraphQL and REST APIs. 
APIM: Managing APIs Universally
MuleSoft's transition to being a pure play APIM Vendor has taken a big step forward since it now has three fully viable deployment options.
The first is a "traditional" MuleSoft deployment where you could manage APIs built on a platform other than MuleSoft only by having a proxy API running inside MuleSoft. While this worked fine, it was awkward and expensive over the long term. 
The second has been around for about two or three years now. MuleSoft supports a Service Mesh-based architecture by providing an Envoy Filter which allows MuleSoft to act as a centralized API Policy Enforcement Point for an Istio/Envoy Service Mesh. This is nice for MuleSoft customers who are also using Service Meshes.
Now, through the Flex Gateway and API Governance announcement and release, MuleSoft fully supports Universal API Management. Meaning MuleSoft can Secure, Monitor, and Manage APIs built using any platform or development language with no compromises. MuleSoft's license model also now recognizes that some APIs are managed and hosted inside MuleSoft, and others are managed by MuleSoft but are hosted on other platforms.  
MuleSoft RPA: Automate Mundane Tasks And Processes
Business process automation has always had two main aspects. The first is integrating and orchestrating IT systems, and the second is managing, tracking, and optimizing manual business process steps. It will be exciting to see how MuleSoft's and Salesforce's approach to automation plays out over the next few years.
Using MuleSoft Anypoint to automate IT systems that support APIs, database connections, or messaging systems and MuleSoft RPA to handle integration to systems whose only interface is the UI gives excellent coverage for managing processes involving IT systems. Salesforce Flow helps to complete the picture by orchestrating MuleSoft and handling manual tasks like data entry and approval tasks inside the Salesforce environment. With these new additional features, MuleSoft Roadmap 2022 showcases a strong business transformation tool that is truly ready to lead both technical or non-technical teams at length. 
Now that we have discussed the MuleSoft Roadmap 2022 in detail, let us know what's in your mind about the new features of MuleSoft. Need a broader understanding of how MuleSoft can address your ongoing business challenges? How can you use MuleSoft to automate your mundane tasks to lead business transformations? How can MuleSoft and Salesforce together lead your next digital transformation project? Get in touch with one of our experts to learn more about how we accelerate digital transformation for our clients with MuleSoft and Salesforce as our partners.