Like most businesses, real estate pipeline management is as critical as CRM pipeline management for any other business. However, there is one stark difference; it is a single-deal model that makes this real estate industry unique, and agents need to look for prospects every now and then.
This is indeed the biggest challenge for real estate agents. Lead hunting is tiring, and definitely competitive.
Here's a use case of how commercial real estate pipeline management when done properly yields great benefits to the business!
A commercial real estate firm and long-time Salesforce customer self-implemented their instance and was looking to utilize it more thoroughly. Reporting was difficult since data was stored all on the Account level. They also needed an easy way to send out mass emails to clients based on NYC city blocks.
We implemented changes to the data structure to allow for multiple companies to report up to a building and multiple leases to report up to a company. This structure alone allowed better reporting on when they need to call on customers as well as provide historical data on customer moves and even their future needs.
We implemented easy-to-use chatter actions to allow Sales reps to update Accounts, add new Lease info, and log activities. Sales Reps now have a rating system for activities that allows them to rate the level of contact with the client. When the rating gets high enough, a Sales Manager is alerted and helps close the deal.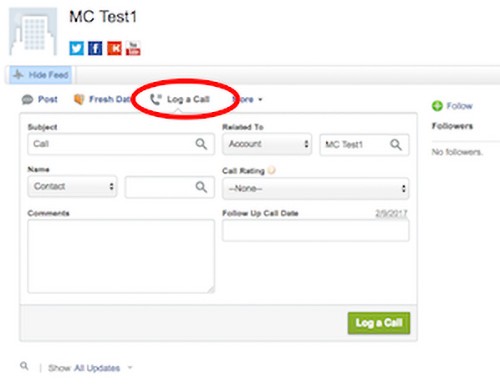 In order to send out email campaigns based on NYC Neighborhoods, we implemented a solution with MapAnything and MailChimp. MapAnything maps all the active leases and allows the managers to draw areas on a map, select companies with leases on the map (example: leases close to expiry), and send mark them for a MailChimp email campaign.
There are several benefits of having a good CRM for commercial real estate companies. From simple pipeline management to enhanced communication and collaboration, accountability to complete back-office management, the advantages weigh more than expected.
A good CRM like Salesforce will save you time, organize and keep your data clean, and remind you to follow up with prospects when needed. Plugged with intelligent automation powers, it will empower your teams to do the most meaningful part – the deals in the business cycle, while the system can take care of the rest.