Oracle


Service Cloud (OSvC)

A5 is an Oracle Platinum Partner and maintains both the Oracle Cloud Excellence Implementer Status and a position as one of the highest rated partners on the Oracle Cloud Marketplace. Oracle helps organizations to begin their digital transformation utilizing the power of enterprise cloud computing, software as a service, platform as a service, infrastructure as a service and data as a service.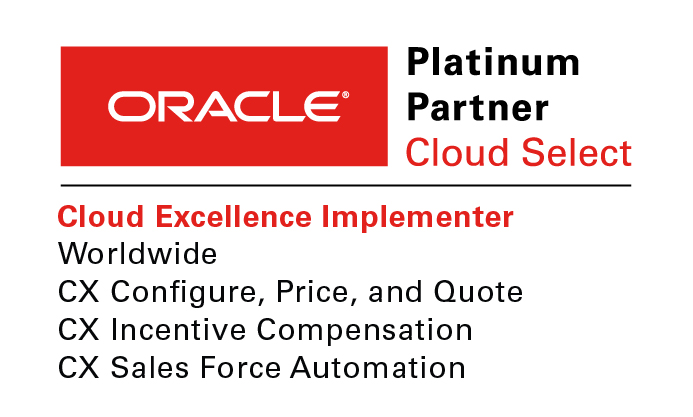 Upgrade Your Customer Support with Oracle OSvC
Self-Service for Tech-Savvy Customers
Help customers help themselves with Oracle Service Cloud's online customer service options such as social self-service, email support, live chat and smart engagement.

Every Service Agent is an Expert with OSvC
Unified agent desktop and guided resolution, empower customer support teams and give them the tools they need.
Oracle Service
Cloud (OSvC)

Elevate your customer experience by answering the service questions your customers have through their preferred service channels and devices with Oracle Service Cloud. This platform has everything your company needs to deliver the highest quality customer service whether you need to provide online customer care, enable a cross-channel contact center, supply fast service in the field or comply with policies and regulations. Oracle Service Cloud serves as a complete customer care solution that enhances customer satisfaction, helps team members assist customers and can adjust to fit the ever changing needs of your company.
Oracle Process Improvements

Digital Customer Services
Cross Channel Contact Center
Knowledge Management
Policy Automation
Field Service
A5 IP
A5 Connect – Helps integrate Oracle Service Cloud with Oracle and non-Oracle Cloud and on-premise solutions
A5 Test – Automated Testing Suite to remove the manual aspect to systems testing, increasing speed of delivery and testing accuracy
A5 Differentiators
Approach: Provide complete service solution across assisted and self-service channels. Delight the customer with connected web, social and contact center experiences. Solve problems and provide ease of navigation to enhance customers service and buying experience.Our A5 offerings (Audit, Advise, Align, Attain, Assist) span the entire software ownership lifecycle and that mindset permeates each aspect of our service delivery. We understand that most of the work happens around and outside of the implementation and we are happy to guide and assist you each step of the way.
Team: Our A5 team of problem solvers and customer support professionals have decades of experience in helping companies take customer experience into the digital future. Let our experience in enabling customer support across the globe guide your efforts to modernize your customer service operations.
Methodology: At A5 we utilize a hybrid Agile/Waterfall methodology that allows for and anticipates the learning that often accompanies a deep dive into implementation. This flexibility allows us to work with you to create a solution that will work for your sales team while creating a high sense of ownership within both the user and admin groups. We follow this up with a rigorous testing cycle to ensure platform accuracy and effectiveness prior to system launch. We've found this hybrid approach to be the most successful way to deliver quality projects and platforms to our clients – on time, on budget, and with high adoption.

A5 IS OUR SERVICE INTEGRATER
OF CHOICE
Director, Hi-Tech
Manufacturing & Distribution


We evaluated several systems integrators before selecting A5 as our partner of choice. A5 was able to digest our initial complex requirements and presented a detailed proposal to meet our requirements. During our partnership, I felt that they were an extension of our own team. They were very easy to work with, professional, and truly cared about the success of our project. I am very appreciative of having the opportunity to work with this organization.
A5 helped Hi-Tech Manufacturer consolidate knowledge base and improve customer service by Implementing CRM integrated Oracle Service Cloud solution
Challenges
Enhance service quality by enabling customers to easily find the answers to their queries, such as settings for webmail services, via an FAQ site and aiming to reduce inbound calls by 20%
Increase staff satisfaction by providing a single knowledgebase for multiple brands and allowing call center agents to focus on inquiries that require over-the-phone resolution rather than remembering various answers for the same question of each brand
Reduce staff workload to maintain complicated and constantly expanding FAQ content due to multi-brand strategy and fast-moving cloud service industry
Gain a systematic process to evaluate the timeliness, comprehensiveness, and usability of FAQ content and synchronize updates on the website without relying on individual discretion
Results
Reduced the overall number of inbound calls by 20% on average and up to 34% for major brands by consolidating the knowledge base for 9 different brands into Oracle Service Cloud and allowing customers to quickly find the most relevant answers for their questions, such as hosting service fee, via support and FAQ webpage
Raised self-resolution rate more than 2x (from 37% to 90%) in just 1 year and reduced the burden on staff to handle phone inquiries by providing a multi-channel resolution structure for users to easily navigate from the service and support page to the FAQ site and Smart Assistance page before escalating to call operators
Delivered superior customer service by allowing call center staff to quickly access the latest information via an internal FAQ site with Oracle Service Cloud instead of using different versions of outdated printed manuals, which often provide wrong information to customers
Freed up customer service staff from routine work and enabled them to focus on providing more personalized services, such as assisting customers to resolve hosting services settings issues via remote assistance
Motivated staff to proactively improve FAQ content quality by using Oracle Service Cloud's reporting function to easily prebuild analytics for customer survey based on each product needs and provide real-time insight into the usability of FAQ content and staff performance, such as first time resolution rate and zero hit rate for keywords
Simplified the maintenance for the FAQ site and reduced staff workload by deploying a flexible and scalable Oracle Service Cloud to automatically accumulate knowledge from customer inquiries for multiple brands
A5 helped Industrial Manufacturer improve customer service and reduce cost globally by implementing effective and efficient Oracle Service Cloud solution
Challenges
Deliver cost-effective and efficient customer service across all client brands brands for customers around the world in nine different languages, via web, telephone, e-mail, and chat
Ensure the best possible customer experience to maximize customer retention and conversion rates and to encourage repeat visits
Put in place flexible customer-experience systems to enable fast and responsive growth in expanding global markets for online poker, casino, bingo, and sports betting
Results
Implemented Oracle Service Cloud—replacing an on-premise solution to provide a flexible, cloud-based, fully integrated customer-experience platform, delivering dynamic content, online help, and additional self-service to improve customer service in a rapidly expanding market
Improved agent productivity by 22%, increasing the number of customer contacts handled during each shift from 45 to 55 per agent in addition to reducing cost per contact
Benefited from a cloud-based service, enabling rapid expansion into the newly regulated US market by combining Oracle Service Cloud's core knowledge base and agent desktop functionality with individually branded end-user pages to comply with regulations for each state
Managed 61,000 online queries a month by automating responses to customer queries, driving customers to targeted frequently-asked questions pages with dynamic content—reducing the number of customers who subsequently telephone or e-mail with queries and saving more than US$2 million per year
Increased the number of online help sessions in which customers find the answers to their queries from 19% to 54%, while the overall number of queries simultaneously quadrupled over five years
Reduced average contact-center query-resolution time and increased agent productivity by empowering them with the tools to thoroughly interrogate the knowledge base and rapidly find the answer to a customer's query
Managed an increased number of customer queries with the same number of staff, thereby reducing cost per contact
Enabled 140 agents supporting nine languages across contact centers globally, to handle more queries per hour with the improved workflow and better access to knowledge and best practices provided by one centralized system