Salesforce


Lightning Migration Services
We Offer Different Salesforce Consulting Services
Salesforce is a cloud-based Customer Relationship Management (CRM) platform that makes sales, service, marketing and more easier for both businesses and their customers. Use the Salesforce applications for small, midsize and enterprise organizations, with a focus on sales and support.
Salesforce
Lightning Migration Services

We offer full migration services to move you to modern salesforce lightning UI.
Standard Lightning Implementation

26 hours / charged by the hour
Lightning Readiness Review with a Solution Architect
Demonstrate Lightning UI and its capabilities
Review current Salesforce org use and configuration
Create an action plan with specific details on converting to Lightning
Lightning Configuration
Custom Home Page
Sales Path with Guidance
5 Lightning Page layouts including Highlight Panels, Compact Layouts, up to 3 List Views, and 150 fields maximum per object
Report and Dashboard Optimization for up to 3 Dashboards and 10 Reports
5 custom button updates that pass values in URL
Update User Profiles to enable Lightning
Does not include any JavaScript buttons or Visualforce page conversions. If needed we can review and estimate these separately
Training
Demo your org with completed configurations in Lightning UI
Optionally, we can provide updated Standard Operation Procedure document (requires a purchase of additional hours)
Up to 6 hours of remote training for your team
Optional Add-Ons:
Lightning Use Documentation
Migrate Custom Buttons
Migrate Visualforce Pages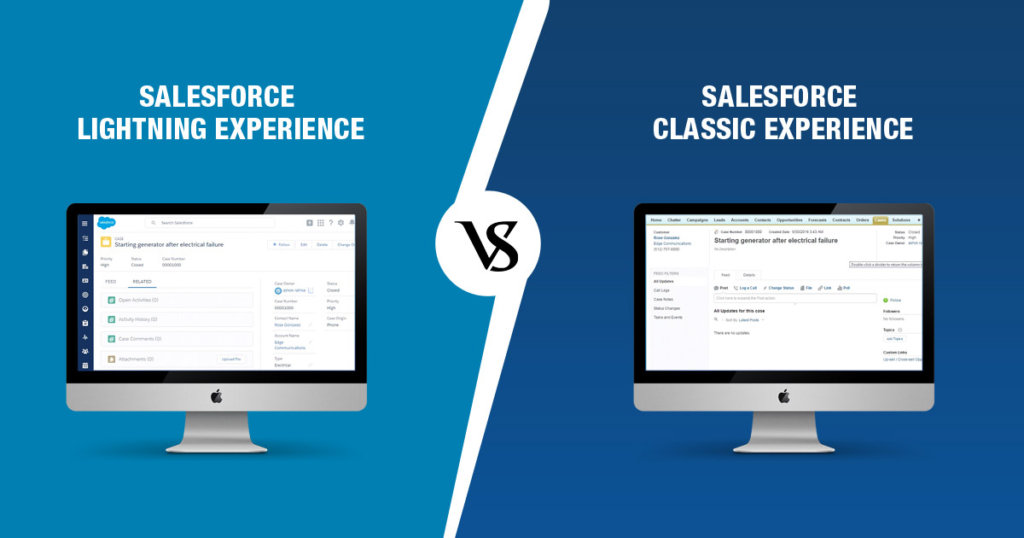 Complete Business Process Optimization and Design
24 hours / charged per hour
Rethink your business process with one of our architects to ensure you are getting the most out of the Salesforce platform as a whole while migrating to Lightning
Includes a full business process review and redesign of your system to leverage all new enhancements on the platform
Suggestions for additional code/apps to make your team more efficient
Receive a full design document of your system in Lightning with specific enhancements for you to approve for your custom migration project
Design includes pricing for any suggested configurations allowing you to chose the configurations that will have the most impact on your team
* Package price does not include any actual configuration work
Lightning Power User Pilot
8 hours / charged per hour
For companies that might not be ready to make the full switch
Lightning readiness report and permissions for a small pilot group of users to try out lightning without migrating any custom features you may have
Up to 6 hours of an end user or admin training
A5 Differentiators
At A5, we are about more than just systems implementation. Our A5 offerings (Audit, Advise, Align, Attain, Assist) span the entire software ownership lifecycle and that mindset permeates each aspect of our service delivery. We understand that most of the work happens around and outside of the implementation and we are happy to guide and assist you each step of the way.
At A5, with hundreds of sales cloud implementations across verticals, our team of experts understand your complex business processes converting them into simple business solutions to drive your business forward. Our highly certified and experienced team of functional and technical consultants, architects and project managers work with your teams catering to your business needs implementing business solutions using the industry best practices.
At A5, we utilize a hybrid Agile/Waterfall methodology that allows for and anticipates the learning that often accompanies a deep dive into our Salesforce implementation and enablement. This flexibility allows us to work with you to create a solution that will work for your sales team while creating a high sense of ownership within both the user and admin groups. We follow this up with a rigorous testing cycle to ensure platform accuracy and effectiveness prior to system launch. We've found this hybrid approach to be the most successful way to deliver quality projects and platforms to our clients – on time, on budget, and with high adoption.
At A5, we accelerate your digital transformation thru our breath of services across multiple platforms helping us package customized solutions that will meet all of your business needs.